China Blue - Delivered To You
✔️ Free Next Day Delivery
✔️ 4-hour time slot
✔️ Safe Place Options
Returns
We will happily offer an exchange, refund or credit items (without fault) returned to us in perfect order and in original packaging within 14 days.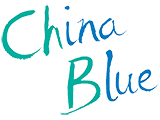 Why Choose China Blue?
We have a great selection of gifts for every occasion as well as homeware, arts & crafts and lots of ideas for your garden too.